Welcome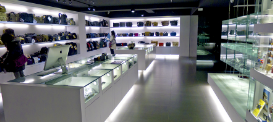 Cleaning East London are a team of dedicated professional cleaning technicians, who have been providing high quality domestic cleaning services in London. You will benefit from more than twenty years of shared experience and the latest cleaning technology. Hire us for efficiency and timeliness delivered at the most attractive prices on the market. We offer Carpet Cleaning, Office Cleaning, End of Tenancy Cleaning and Domestic Cleaning. We know that you take pride in your home, and we take pride in the work we do to make it a cleaner, healthier and more enjoyable living space.
read more.....
Benefits
Benefit from Cleaning East London years of working with properties of various sizes, layouts and age. As one of the longest running cleaning companies in London, we know how to achieve customer satisfaction in every situation. Trust us with your home and we will develop its dull potential. You will return to a refreshed and deep cleaned house or flat that feels all the more comfortable. With our services, you are buying a piece of home idyll.
read more.....
Cleaning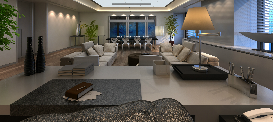 The key to a successful cleaning sessions lies within the equipment and the technique that Cleaning East London use. Your home is in safe hands with our professional Deep Cleaning Services, who have training, knowledge and skills to instantly spot dirt and stains and neutralize them the fastest possible way. Our attention to detail will ensure that no inch will be overlooked and grime will be removed from even the hardest parts of your home, behind and below all furniture, and in every corner.
read more.....
Whether you have let your house go for a bit, or just had a massive party, Cleaning East London services all the needs of home cleaning east London. No matter what your mess - a party, or the end of a tenancy, or even dirty appliances - we take care of all the home cleaning London can throw at us, with a motto of quality, satisfaction, and value. For excellent service in the home cleaning London market, choose us! Here are Cleaning East London, every cleaning technician we send is a dedicated professional. Together we have a combined twenty years experience in providing service to the domestic cleaning industry of London. If you need a top notch cleaner east London will sing our praises - customer satisfaction has always been the name of our game.
There is a reason we are the oldest cleaner east London has to offer! Our customers keep coming back, no matter what the size, age, or layout of their home or office. We can offer deep cleaning, domestic cleaning, and carpet cleaning. Our services are excellent for your post-party clean up; Even the most wild night becomes nothing more than a memory after we do our job! Home cleaning east London has shown us our share of messy parties, and we have the experience to get any home looking spotless. Get the satisfaction that your home will be properly cleaned, and enjoy your party more knowing you will not be cleaning up the mess! Check our after party clean-up services.
Our success lies rooted in our top notch equipment that leaves no nook untouched! We will take the muss and fuss out of all your home cleaning east London needs with our specialized home cleaning services. Some cleaners do a superficial job that only brings the appearance of cleanliness - we deep clean! Our attention to detail is what makes us a success. For an excellent home cleaning London does not have much to rival the quality of what Cleaning East London offers. We make it our business to beautify your home!
We offer best competitive rates in the business. If you are looking for high end cleaning services, you can visit us for a quote. Call us now for your comprehensive cleaning needs and get best rates from us.