After Builders Cleaning
Why You Need A Professional After Builders Cleaning Service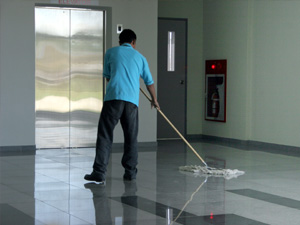 Whether you are building a new home, doing a renovation or a home remodeling, you will find that builders leave a lot of mess at the building site. Though it would be nice of builders to leave their workplace squeaky clean and tidy once they are done with their work, it is usually not the case. The building industry is interested in one thing only, getting the work done and moving on to the next project and after builders cleaning is not part of their work. Even if the contractor tries to clean up the work area, you will find a lot of debris, dirt and scraps lying here and there. You will need to take help of a professional after building cleaning service to bring the place up to the mark.
After Builders Cleaning services are available in all parts of the world. If you are based in London and looking for one-off cleaning in London or same day cleaning, you will find a lot of after builders cleaning services.
It is prudent to include in the after builders cleaning service charges in your remodeling/renovation budget before you start your renovation or remodeling project.
When you engage a professional after builders cleaning service, ensure that you have a list of tasks to be accomplished. A reputable after builders cleaning service will not only make your floor shining and sparkling new, it will also take care of your basins, glasses, mirrors, tubs and all the other wares. They will also ensure that all of your window and door frames are properly cleaned and dusted and also polished to your satisfaction. You will feel that you have moved into your new home, once the cleaning work is completed. A professional after builders cleaning service will also take care of the places which are not easily visible. They will clean your radiators, switches, underside of the sinks.
To hire a after builders cleaning in London, you can search online and review various contractors. A good after builders cleaning service will always ask to check the site and the amount of work involved before giving you a quote for the work. On site inspection will give an idea to the contractor of the amount of work involved and the amount of labour they will need to get the job done properly. On your part, you need to ensure that you make the specifications of work required to be done very clear. It often happens that one presumes a certain work to be included in the quote but to a contractor it may mean additional labour or a technician with a specific skill. Such things always leave a bad taste in the mouth of both the owner and the contractor.
If you are a tenant in London, you will definitely require the services of a end of tenancy cleaning service. The homeowner always expects you to leave the house in the same condition when you first moved in. If you do not leave the house clean, chances are that you will lose part of your security deposit. One of the biggest items which need cleaning is the carpet in the house. The carpets have the ability to absorb all kind of dirt and girth deep inside. If they are not cleaned at regular intervals, it will not only shorten their life but will also lead to health problems like asthma, allergies and other bacterial infections. To get the carpets cleaned professionally, you should hire the services of a carpet cleaning service in London.
The after business cleaning services are also useful for a construction company. If you are a local construction company, word of mouth and client recommendations go a long way in bringing additional business. A thoroughly cleaned and sparkling new house after renovation or remodeling will compel the clients to recommend you to their acquaintances and their business friends. Therefore, engaging a professional business cleaning service will always help you in bringing more business.
Imagine, your newly renovated house or a newly renovated kitchen is finally ready for you. You spent a lot of time and money, first in designing and then choosing the right contractor, materials to get the job done. How bad will you feel, when one day you discover a sheet of dirt on underside of the sink? Would you allow the remaining dirt and debris to ruin your experience? Don't do that. A professional after cleaning service is the answer to all of such woes. Let the professionals handle it and enjoy your newly reconstructed house.
Cleaning East London Professional after Builders Cleaning Service
Cleaning East London is a professional builder's clean London Company, offering a wide range of commercial and residential services for customers who require post construction clean-up of properties. We have many years of experience in providing specialist services for clients who need home improvement or after builder's renovation.
All our employed professional cleaners are fully trained and insured to offer quality cleaning of any mess left after construction. Our company provides risk assessment as well as strict safety and health policy to ensure the people using the cleaned property are safe. We equip our experts with professional tools and solutions than any other builder's clean London Company. Each Cleaning East London expert wears high-visibility vest, hard hat and other necessary safety equipment.
No matter the location of the property restored, newly renovated or newly built, Cleaning East London has specialist manpower and equipment to carry out thorough property cleaning, removal of rubbish and all debris from site anywhere in London. We ensure that leftover building supplies and hazardous materials are disposed properly. Our services are highly comprehensive; it covers the entire house and any other customer specified areas.
In addition to the above benefits, our after builders clean London is one of the most affordable in the area. In case you book multiple services with us at the same time, we will pass to you a great saving in the form a discount.
If you are having building works undertaken and wants to be sure that the property is ready for use as fast as the builders left, don't hesitate to book East London after builders clean. Our service hotline is open to receive your call 24/7. Call now and start making arrangement for your after builders clean London. Our staff will be pleased to answer any question you might have concerning our services. Alternatively, you can fill out our simple online form for immediate response and get a free instant quote with no obligation.