Office Cleaning North London
Professionals Office Cleaning in North London Saves Time, Money And Enhances Office Productivity
Every employer or employees spend around forty hours in the office every week. Each member of staff is qualified in his or her field and add to the production, Office Cleaning North London know that a common factor that enhances the working condition with all the hours spent at a single place will need to be cleaned  regularly, which can be carried out by hiring cleaning staff.
Easy way out is to hire the Office Cleaning North London the professional office cleaners in London, who are qualified and have reliable staff. All our cleaners are tested and security checked by our company.
Several advantages of hiring professional cleaner
Tranquility – Hiring of cleaning services offers every employee working in the office feel calm. They do not have to cut loose from their vital task to do janitorial work. But they can focus on their current project. Having a regular cleaning professionals come in to take care of cleaning gives the regular staff more time, during the day fro extra work. Moreover, a clean environment can enhance their effort making them more dynamic.
Saves Time, Effort and Money – The regular employees schedules will display a noteworthy difference, if office cleanup is added in their routine. On the other hand, employing the services of professional cleaners London will allow the office work to flow smoothly. Furthermore, all your employees can concentrate on their own projects, which demand time and skill. This saved time can be used fruitfully.
Healthy Ambiance – If you are not cautious about tidiness, the surfaces around your workplace will be loaded with micro-organisms that can successfully invite illnesses. It can cause sneezing, dust allergies, asthma and more unhealthy issues. An appropriate office cleaning is vital because it lessens the total number of sick leaves that need to be taken by infected employees due to sharing office microbes and bacteria.
Office Cleaning North London is a professional cleaning London Company who's staff are qualified in all the correct hygiene practices and have proven to keep offices sanitized and germ-free.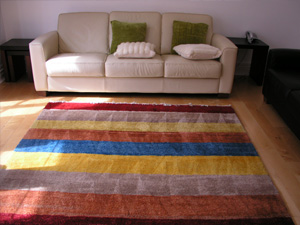 Increases Output and Image – Once the cleanliness procedure is completed by the professional cleaners London – the employers, employees and the customers feel good. There is positive energy spread around the crystal clear surrounding. The morale of your employees gets boosted as they feel that their well-being is taken care off.
Office Cleaning in North London understands the value of a sick employee staying home because of contagious disease can be disadvantageous at times, especially when a project deadline is hovering nearby. However, the cleaning services rescues you from this dilemma by reducing the office germs significantly, which in turn decreases illness among the workers and staff.
Ideal First Impression – When potential customers visit your office they are impressed by your spotless and organized setting. They feel invited, so creating a well-organized workplace is necessary. A clean ambiance either noticeable or unnoticeable offers warm and friendly feeling that can cause a positive impact on the reputation of your business.
Optimistic first insight can be accessed easily by employing the services of professional cleaners in London.
How professional cleaners London services save your time
You will not have to do the tedious task of cleaning yourself.
You will be saved from hiring and training a new janitor.
There will be no disturbance in the work due to cleaning during regular business hours. Thus productivity remains incessant.
Professional cleaners London offer high standard quality services and you will be saved from looking for any other cleaning firm to clean-up again.
How professional cleaners London service saves your money
You will not have to invest in buying superior quality cleaning products and equipment.
You will not have to pay out to human resources for locating and training a janitor.
You will be saved from disbursing money for sick days, vacation time and payback for new workers.
You do not have to give cash for licensing, extra insurance or certification expenses.
If your workplace is tidied regularly then your investments on carpets and furniture are sure to last longer.
The upshot is that if you need a total quality cleaning for your office then better call and request for an estimate from professional cleaners London. Start saving time and money from today.
The experts from cleaning company do a perfect job because they bring with them vast experience, effective products, quality equipment and skills. They deliver quality results, where you will undoubtedly say -WOW.